Miami Light Project launched Here & Now in 1999, as the first program of its kind in South Florida dedicated to commissioning and presenting Miami-based performance and multi-media artists. Since its inception, we have commissioned work from more than 100 artists, laying the foundation for Miami's reputation as a cultural center of international importance.
Here & Now commissioned artists are identified through an open request for proposals and selected through an adjudication process completed by a panel consisting of MLP programming team members, working artists, colleagues, and Here & Now Alumni.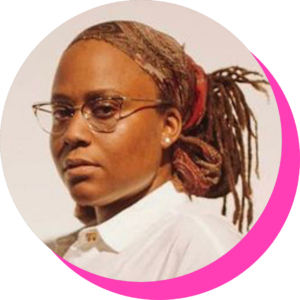 Arsimmer McCoy
Arsimmer McCoy is an international poet, teaching artist, cultural worker, and collaborative artist, from Miami, Fl. McCoy has been a practicing artist for 12+ years, with work that can be seen in several publications, 2 large scale visual art pieces, an anthology, and 3 films. Arsimmer is the founder of the Ms. Mary's House|Carol City Museum; an art, archive, and community space operating out of her residence, in historic Carol City, Miami. McCoy has been a fellow of the summer cohort artist residency at Bakehouse Art Complex, ACA (Atlantic Center of the Arts) Home and Away fellowship, Locust's Projects, Women archive artist Miami Residency, and AIRIE (Artist-in-Residence). McCoy is the recipient of the Miami Foundation racial equity grant for impactful creatives, Locust Project's Wavemaker grant, and the Oolite Arts Ellies Award recipient. Arsimmer utilizes every vehicle, from performance to workshops, to activate conversations around creative writing and its connection to local history and community.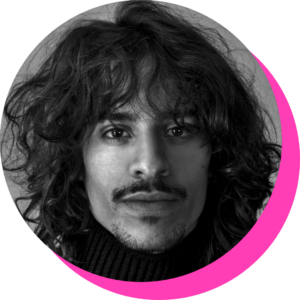 Carlos Fabián
Carlos Fabián Medina is a multidisciplinary artist from Caracas, Venezuela who works essentially in performing and visual arts as an actor, director, and creative producer. He studied Philosophy at the Central University of Venezuela (UCV) and trained as an actor at the prestigious Experimental Theater Workshop at Centro TET (Center for Artistic Creation). His artistic background includes roles as assistant director, stage manager, designer, teacher, videographer, and -of course-, performer. Based in Miami since 2019, he has collaborated with directors and producers such as Michel Hausmann, Juan Souki, Alexey Taran, Carla Forte, Roxana Barba, Moisés Kaufmann, and Teo Castellanos.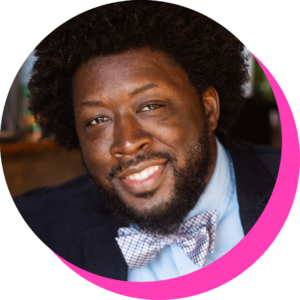 Darius Daughtry
Darius V. Daughtry is a poet, playwright, director, and educator. He is the Founder and Artistic Director of Art Prevails Project, a performing and literary arts organization cultivating community and creating equitable access to the arts through performance, arts education, and community engagement. He has been commissioned to write, perform, and conduct workshops for various organization, such as the U.S. Naval Academy, the University of Florida, the Poetry Foundation, Broward Center for the Performing Arts, the Adrienne Arsht Center, Broward and Miami-Dade and various municipalities throughout South Florida. Darius' series of multidisciplinary performance projects, The Happening: A Theatrical Mixtape, Volumes 1-3, explore the intersectionality of society issues and have been presented at Broward Center for the Performing Arts and the African American Research Library and Cultural Center. Darius theatrical writing, directing and producing credits also include A Love Like This, Seeking and a recent reimagining of a Shakespearean classic, Merchants of Venice. His collection of poetry, And the Walls Came Tumbling, is an introspective poetic memoir and cultural critique.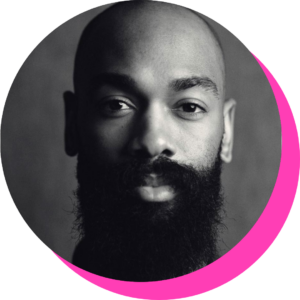 Gentry George
Gentry George is the Founder of Zest Collective and a Professor at Miami Dade College's New World School of the Arts. George is a recipient of a Level 1 YoungArts award and is featured on HBO's 'Masterclass.' In 2012 Gentry graduated from the Juilliard School and began dancing with Ailey II and later with the Dance Theatre of Harlem. In 2020 George relocated to South Florida and served as Rehearsal Director of the Peter London Global Dance Company. Gentry choreographed and directed PianoSlam 14, presented by Dranoff 2 Piano and the Adrienne Arsht Center. The work premiered in April 2022.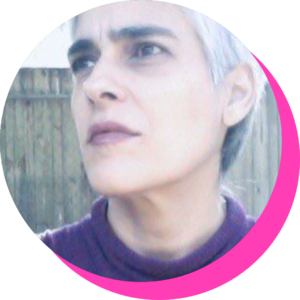 Letty Bassart
Letty Bassart is a choreographer, director, improvisor, performance artist, researcher, teacher, and caregiver whose work takes many forms. They create performances at the intersection of dance, theater, and visual art. Letty began to formally infuse energy into devising choreography/performance work in 2003. Since then, they have partnered with esteemed colleagues to generate more than thirty long form and short form works. Highlights include A Symphony Apart, orchestral installation by Musicians of the Charlotte Symphony; Some Ways to Continue, long form performance installation for UCLA's Room 200 (constructed by every person that entered the space); Un/Nameable One, Two, Three, dance theater work for MLP Here and Now Festival; and GOOD, GOD, GO, evening length dance theater work for Adrienne Arsht Center for the Performing Arts. Currently, she is working on Surplus Reiterations, a collaborative project with Rod Faulds and Tom Scicluna opening at FAU's, Ritter Art Gallery in September of 2022. Letty's artistic efforts have received recognition through four independent Choreographer Fellowships (Miami-Dade); as well as a National Endowment for the Arts dance writing fellowship to attend its Institute for Dance Criticism at the American Dance Festival, and Knight Arts Challenge Award. And have been generously supported through grants, commissions (e.g., Adrienne Arsht Center, Miami Light Project), and residency opportunities.